4 Ways to Successfully Transition to Digital Events
When the COVID-19 pandemic reverberated around the globe in March 2020, few industries were more impacted than the live events world. Overnight, major stadium events and intimate dinner parties alike had to be either cancelled or completely reimagined in virtual form. Xpedition's events team rose to the challenge by transforming Google's Game Developers Conference into a completely online format in just two weeks.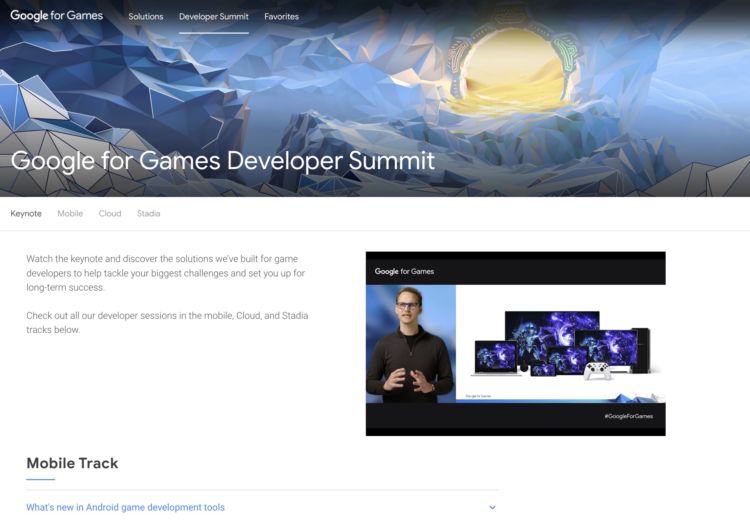 Google for Games Developer Summit
And throughout the past year, our team has further honed our ability to produce digital events that resonate with our clients' core audience—even when those events are taking place via a computer screen instead of in person. Here are four proven ways that events professionals can create successful digital events of their own in the future:
Stick to Short, Snackable Webinars
Virtual events can be more draining than their in-person counterparts—in part because participants have to stare at a computer screen the entire time. A
Robert Half survey
found that nearly 4 in 10 workers have experienced video call fatigue during the pandemic. Since people now have to spend so much more time on video calls, we've found it helpful to shorten schedules and build break times into the agenda. It's also a good idea to use a platform that was specifically designed for digital webinars instead of trying to create a piecemeal alternative.
For example, when
Pinayista
(a Filipina-American networking event focused on entrepreneurship) planned a digital summit, they used
hopin
and
gatherly
to create virtual maps, cohort/networking breakout groups, and even a scavenger hunt. Spend some time researching new digital platforms and programs to determine which one works best for your needs and makes it easiest for your audience to stay engaged remotely.
Create Interactive Experiences
When Google held its annual Sandbox forum—which brings together software developers and engineers to experiment, test, and learn about new products— Chrome Developers at Google
built a virtual city
. The city had open-house style programs that participants could pop into. This ensured attendees could learn more about how certain products addressed their specific marketing objectives.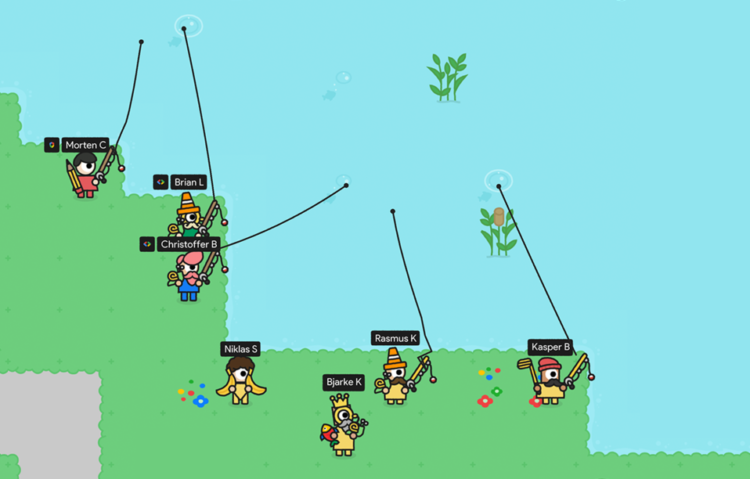 Google's annual Sandbox forum
Adobe Max
built out an artsy website for their virtual Creativity Conference to keep people engaged. And when Belgium's Tomorrowland electronic dance music festival had to go online in July 2020, they live-streamed a two-day digital festival with two stages and more than 60 artists. The event planners created an easy-to-navigate interface that allowed viewers to effortlessly move between stages. Over a million people tuned in, proving that digital events have the power to create a sense of community and camaraderie in any time zone.
Create On-Demand Content Options
When
gtc nvidia
moved its GTC 2020 keynote online, they provided ways for individuals to watch live conference sessions in their time zone or select options from on-demand content or playlists to give the power of choice to the users. This made it easier for attendees to navigate the website and watch content when they were available.
Invest in Day Of Reminders
In pre-pandemic times, going to an event was often a major occurrence characterized by dressing up, arriving with friends, and going out for dinner and drinks afterward. But when a virtual event can be done from the comfort of one's home in pajamas, it's easy to forget about it.
To ensure that your digital event doesn't slip through the cracks, consider sending confirmed attendees an email or text reminder. It's best to keep communications short, simple, and to the point. We recommend sending a concise email with a live session link one hour before the event in order to give guests ample time to prepare for it. We've also found that mobile optimized HTML-lite emails open faster and are more likely to be read on the day of the event. By following these tips, you can ensure that attendees have a memorable experience—even from afar.